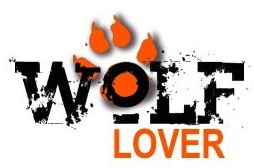 Don't really want mark your body permanently but still would like a tattoo for fun?
This wolf lover temporary tattoo is the ideal sollution if you like wolfs.
The tattoo shows the words "Wolf Lover" and the O from wolf has a wolf paw on it.
And these fun wolf tattoos come in a pack of 6 so you can wear this tattoo to multiple occasions.
If you like wolfs and temporary tattoos then you have to see these Wolf Lover Temporary Tattoos.