Plush Dog Draw String Bag
Read the rest of this entry »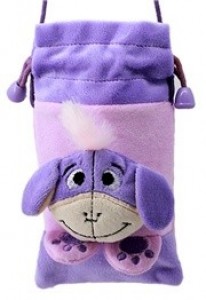 Two things we love, Our dog and our cell Phone!
This is the perfect cell phone, card and change holder for the dog lover, this is a plush bag that features a cute purple dog that has floppy ears , feet and face that stick out. Also you will find convinient and easy to use draw strings to close this bag.
Definetly one cute puppy, and with it's super soft feel you know your precious phone will be safe.
Get your Plush Dog Draw String Bag.