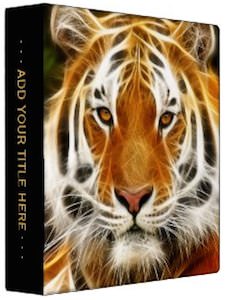 Looking for that one binder that is amazing for work or school because it has a tiger on it?
No need to keep looking as this is the one.
This binder made by Avery shows a tiger on the front and back and it looks like he protects what is in this binder or at least to me the tiger looks like he is gone eat you.
On the side the spine is black but at no extra cost it will be printed with the info you want on it. It could be your name, subject or anything else.
Come take a better look at this amazing Tiger Binder.