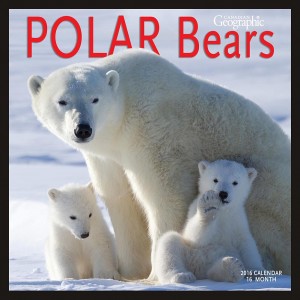 The polar bear is an amazing creature that can endure the harshest of weather, why not pay tribute and spend the year 2016 with this unique bear.
On the front of this calendar you see a mommy polar bear with two cubs at her side. Inside there is many images of the polar bear in it's natural snowy ice covered environment each portaying the polar bear for what it is.
A standard wall calendar size of 12 inches x 24 inches when open, with high quality images along with marked holidays special events. Get the full calendar year of 2016 along with a bonus 4 months of September to December of 2015.
Have a look at the Canadian Geographic Polar Bears 2016 Wall Calendar.
Save 20% on this product with coupon code 20PERCENT