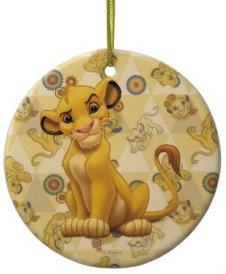 There we have Simba the lion from the Lion King movie.
Simba is posing nicely and in the background you find all kind of picture of Simba to.
This lion Christmas ornament is ceramic and has the picture of Simba the lion on both sides  and of course it has a fun string so that you can easily hang it in the tree.
Come have a closer look at this Lion King Simba Christmas Ornament.